Free Shipping* + 10% OFF* + $400 Gift Card*
Top Discounts In Furniture Industry
All products have been discounted upto 50% for this week only.
1. Get Free Shipping*
2. Get 10% OFF on all products* at checkout. Use code FATHER.
3. - Get $200 gift card* at delivery when you spend $2000 - $2999.
- Get $300 gift card* at delivery when you spend $3000 - $3999.
- Get $400 gift card* at delivery when you spend $4000 or more.
Add Free Gift Card to cart and use coupon code HOTOFFER200 / HOTOFFER300 /HOTOFFER400 at checkout.
5. Get Gurdian Premium Protection Plan for $99 instead of $399.
*Offer not valid for Luonto products
Best Father's Day Furniture Sale 2022
Father's Day acknowledges and celebrates the contribution of fathers to their own families and society at large. On this day, children get a chance to appreciate their fathers and father figures-all the people who have played a vital role in their lives.
Here at sofabed.com, we realize that Father's Day is all about spending time with family and acknowledging the importance of fathers in our life. Therefore, we offer Great Father's Day Sales Online where you can order from comfort of your home. You can find great couches and sleeper sofas for your father and yourselves
Top Discounts In Furniture Industry
All products have been discounted upto 50% for this week only. PLUS pay No Sales Tax (except in state of TX). PLUS PLUS get White Glove Delivery at heavely discounted prices only till Father's Day.
father's day sale!
Father's Day is just around the corner, so Sofabed team has put together a ton of great sales for anyone shopping for furniture. Now is a great time to take advantage of our discounts and get a new recliner or sofa for the basement man cave. We have so many good Father's Day gifts for dads with any interest!
great offers on father's day!
For Limited Time Sofabed.com is offering free upgrade to PREMIUM WHITE GLOVE DELIVERY for Luonto products. Customer pay for Door drop delivery only.
Sofa Bed team has gone all out to make it a special day for your father and whole family.
Father's Day Messages From Our Customers
View all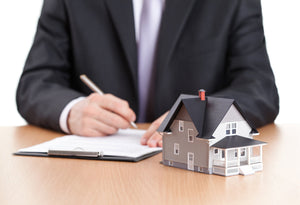 No hidden fees, No Surprises
Affirm Financing For Memorial Day Sale
Low APR financing (0% APR for 6 months*)
Get Approved now
Frequently Asked Questions about Father's Day Sale
Most of retailers extend their top Memorial Day offers to Father's Day. So yes, Father's day could be one the day's to get best DISCOUNTS during summer. Shop for furniture and home decor discounts and don't miss this opportunity.
Father's Day sales mean huge discounts on furniture, appliances, and mattresses, as well as tech items like TVs, laptops, tablets, and smartwatches. On Father's Day you can find deals and savings on grills, patio furniture, pools, lawnmowers, and more.
Father's Day follows Memorial day and is one of the best time of the first half of the year to save big. After that you may see sales around July 4 but in order to get similar discounts, you need to wait till Labor Day.
On Father's Day retailers continue exciting deals on furniture, outdoor appliances, mattresses, outdoor gear and more. These sale start Memorial Day and extends to Father's Day. You may be able to get a better deal than even Memorial day on left over inventory.
Generally prices are lowest right before new stock is set to be released, so the two best times of year to buy indoor furniture are in late summer and late winter. These periods coincide with two major U.S. holidays, which bring even steeper discounts: Presidents Day in late February and Labor Day in the first week of September.
Similar discounts are offered for a short during during Father's Day, Independence Day and few other times.
So 'YES' May be one of the best months to buy furniture.
While you can get regular sofa sleepers or sofa beds at any BIG BOX Retailer like Ashley, Wayfair, Amazon, etc. but if you are in market for quality product with best customer service and prices, niche online retailers like www.sofabed.com are places to shop. Get Extra discounts during events like Father's Day.