Pay no taxes + Get Free shipping
Discover Comfort & Save Up to 50% Off on Sofas!
Dreamy Beds, Dreamier Prices - Up to 60% in Savings!
Savor the Savings: Up to 50% off on Buffets!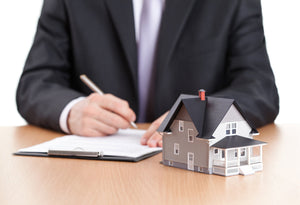 No hidden fees, No Surprises
Affirm Financing For Thanksgiving
Low APR financing (0% APR for 6 months*)
Get Approved now
FAQs About Thanksgiving Furniture Day Sale
Thanksgiving is an event where you spend time with your favorite people, eat meals together, and vibe. But there's more to this. Furniture retailers are more excited to throw some discounts on this particular day. This means you can gather around a beautiful table or relax on a plush sofa and enhance these moments.
We at JenniHome invite you to transform your living spaces with our exclusive furniture offerings that are paired with irresistible discounts.
So, while you indulge in the traditional Thanksgiving feast surrounded by your friends and family, do this: Allocate a moment to upgrade or adorn your moment with the furniture you have been eyeing for a long time. 
Thanksgiving is a holiday celebrated in the US, Canada, and some other countries. This initially started as a yearly tradition in the US in 1863, when it was officially declared by the president. However, in 1941, a federal law established that Thanksgiving would be celebrated on the fourth Thursday in November. 
You can shop for sofas, dreamy beds, buffets, and sectional sofas during the Thanksgiving sale at JenniHome at half the price.
The Thanksgiving furniture sale usually takes place on the fourth Thursday in November. While the exact timing can differ among furniture retailers, these sales often start around or just before Thanksgiving Day.
Well, this depends on the retailers. Some furniture retailers solely sell their goods in physical stores, while others sell online and offline. At JenniHome, you can avail of the Thanksgiving furniture sale discounts online without hassle.
The duration of Thanksgiving furniture sales can vary among furniture retailers. However, in most cases, these furniture sales start around Thanksgiving Day and may extend through the weekend, incorporating Black Friday and Cyber Monday. This one solely depends on the furniture retailer. Do check with them for more details.
Usually, buying furniture during any sale period can help you save money, and this sale is no different. Yet, when compared to a normal sale, you can grab some extra benefits.
For instance, the retailer creates a plan for every sale and offers exclusive discounts and promotions. Thus, you can grab unique pieces of furniture that aren't usually put up for sale. So don't skip these opportunities for savings.
Also, JenniHome lets you purchase these goods online from the comfort of your home. Driving to the furniture store and getting lost in the crowded showrooms is no hassle. Shopping for furniture online is easy.